March 23, 2010 - LLTek Goes to Hollywood
Update: October 2012 - tip o' the hat to dubnut Wallace who has a story on one of the 3 Touaregs used in the film.
Scroll down about six stories on this blog and see pix from Detroit on the lost REPO MEN Touareg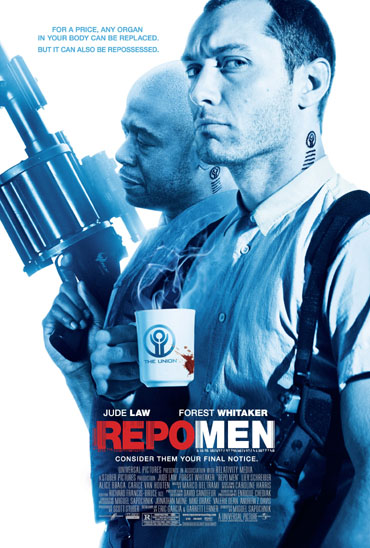 Look for unique LLTeK styling products on a special VW Touareg vehicle in the futuristic action thriller REPO MEN starring Jude Law and Forest Whitaker, in theatres since March 19th!

The modified vehicle featured in the movie started off as a stock VW Touareg. LLTek then supplied a variation of Touareg styling product from JE Design (LLTek is the importer for JE Design in North America).

The LLTek products provided were the flaring around the wheels and front spoilers. The modified styling kits were then further tailored by the film production crew, in order to create a unique and distinctive vehicle called a "Repo Truck."

To catch a sneak peek of the REPO MEN VW Touareg vehicles featuring our body kits, we invite you to browse the official REPOMEN movie website: http://www.repomenarecoming.com
and view the film trailers.

Be sure to check out REPO MEN, playing in theaters since March 19th --- see what a little imagination can do for automotive styling.
poster: Jude Law and Forest Whitaker from REPO MEN are not your average repossession types. More images below
Click on any image for enlargement
Got Questions - In North America Call Toll-Free 1 888 465 5835 - International Phone - 001 514 733 6333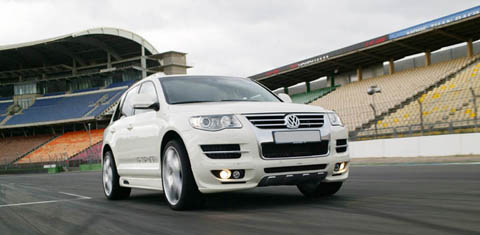 Click here and visit the JE Design body kit styling page for the facelift VW Touareg
Click and and View List of ALL Press Releases




Click and Return to LLTeK Home Page