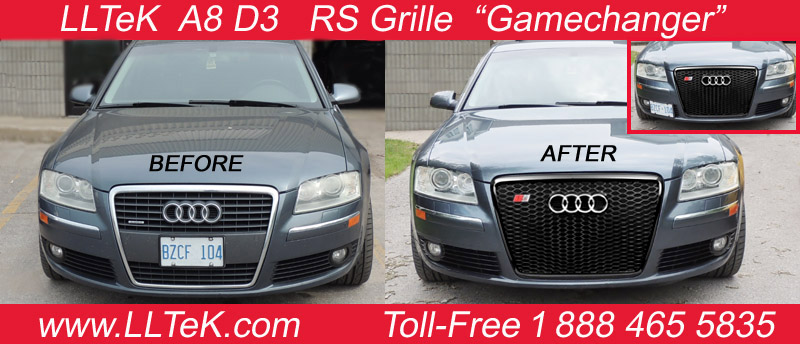 From: Michael S. [mailto:***********@gmail.com]
To: Mark
Subject: Re: FW:

Hi Mark, the new grill for my A8 is now painted and installed. I did not cut out the center areas of the fog light grills as the blades on both sides of the grills need to be retained. I instead painted the fog light grills gloss black and relocated the license plate to the right side. Everyone loves the looks of the new grill. It's taken a classy looking car and transformed it into a luxury sports car.
Thanks, it was a great purchase, l received it one day after l ordered it, and the fitment was good. I did pre-drill the new mounting holes as the first self tapping screws snapped off.
I've include a couple of the pre and post pic's.

Thanks again!!!

Michael S.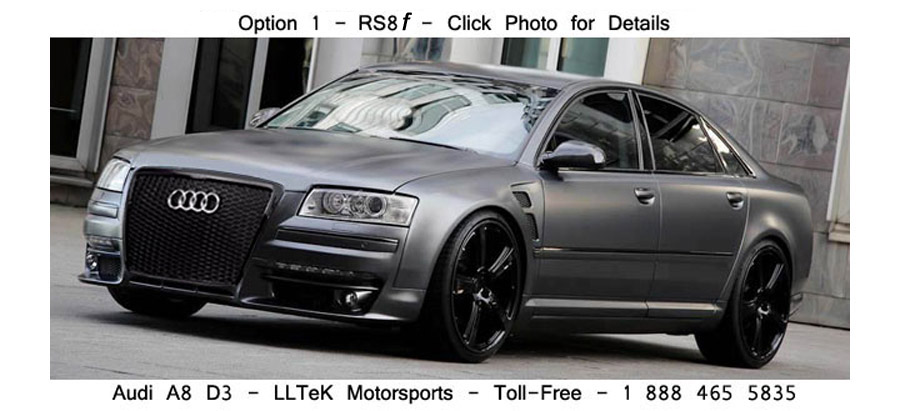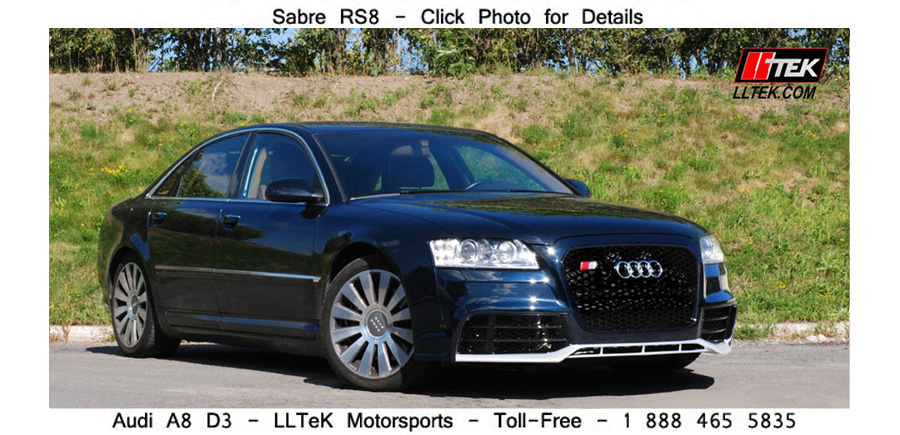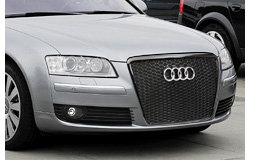 LLtek has released an Audi A8 D3 single frame grille bumper upgrade from Quantum that reaches across a number of body kit styling projects. Great design and styling attributes aside, the grille will swap straight out for an OEM bumper as a stand alone modification project.
If this seems too good to be true, give LLTeK a call toll-free at 1 888 465 5835 and get the backstory on this exclusive upgrade offering from LLTeK. This is a best visual value upgrade for spring 2019!