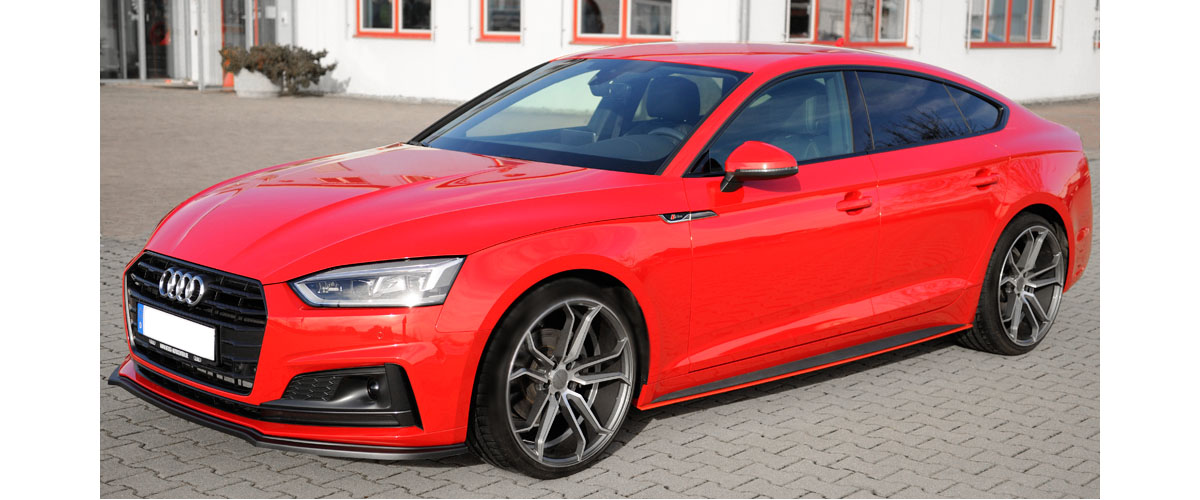 The Intrinsic Value of Styling German Cars
Direct from Bavaria! LLTeK has been importing superb euro-quality body kit parts from the same manufacturer since 1996. The quality, reliability, and precision fitment is the reason that LLTeK imports these German parts into North America. LLTeK has been doing this for 23 years now; the parts are designed and manufactured under one roof all this time - you can see the first Rieger offering LLTeK started with for the Audi A4 B5. The spoiler (which fits like a glove) is available in flat matte or gloss black finish. This is a driveway do-it-yourself upgrade. 8-10 drilled pilot holes, some butterfly anchors with grommets, and a healthy dose of industrial grade auto adhesive cured for a day will pull your new spoiler up to the original bodywork forever. Add a friend and bbq when you're finished.

Call with your questions and call at the time that is most convenient for you - LLTeK's business hours are 8:30 AM to 5:00 PM ET (GMT -5), Monday through Friday and it's toll-free in North America 888-465-5835.
888-465-5835
MOBILE TAP & CALL!



International callers can reach LLTeK at 001 514 733 6333.
Simplifying the Process
One call and your Audi S5 (F5) or A5 (F5) S-line is one step closer to driving in style - style changes you can be proud of and count on for quality - worthy of your Audi; call with your questions and speak with a real person who knows these products inside out! Get the ins and outs on a project for your vehicle and get all details confirmed via e-mail followup. If time zone differences (LLTeK business hours are 8:30 AM - 5:00 PM ET) are an obstacle - click the link below and communicate via e-mail. Get your questions answered and your pricing in writing.



Request Info on Spoiler Styling for Audi S5 2017