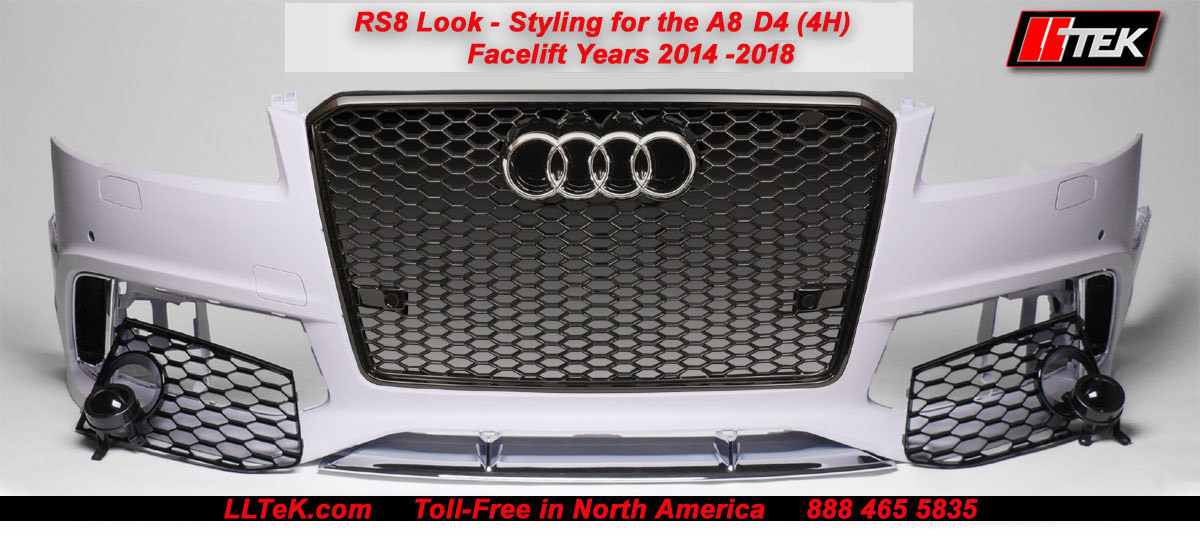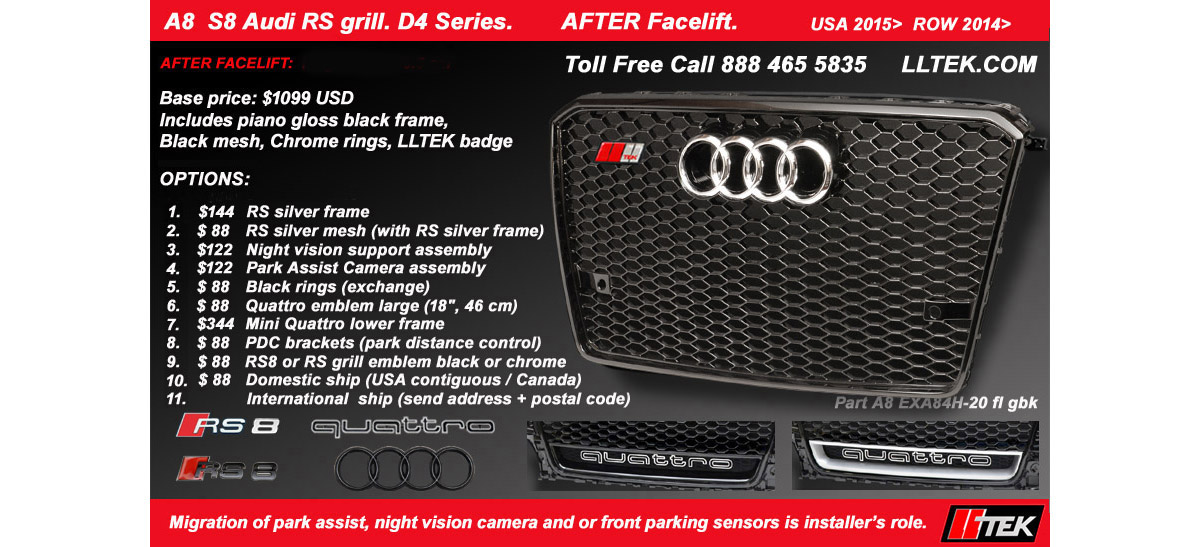 Out of the Box Tuning Solution
Introducing the RS8 bumper modifications for the Audi A8 released by LLTeK (with optional RS Grille) to cap speed and track styling. LLTek makes an easy transition from oem to street-sharp with this all-in purchase bundle featuring no loose ends. No guessing - no doubts- no mix and match - no worries. Definitively designed to put the RS edge on your Audi in a simple straight forward fashion. Match the bumper up with LLTeK's exclusive RS grille and you've got a bolt-on swap out. If you like the grill you've already got - skip the option, and change out the bumper only. We are expecting your call and we are ready to answer your questions. In 2016, LLTeK celebrated 20 years of solid business practice that revolves around modifying German cars; call at the time that is most convenient for you - LLTeK's business hours are 8:30 AM to 5:00 PM ET (GMT -5), Monday through Friday and it's toll-free in North America 888 465 5835. International callers can reach LLTeK at 001 514 733 6333. If your time zone is outside North America, Contact LLTeK via e-mail, and get all your questions answered in writing!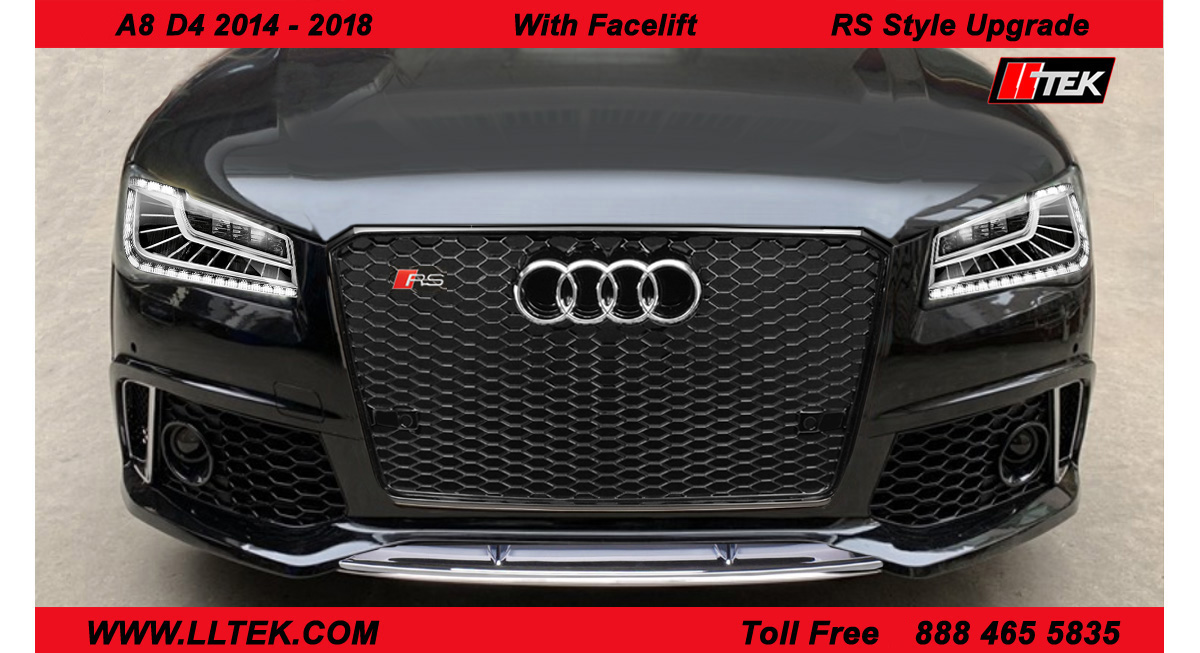 Simplifying an Audi Body Kit Solution
One call and your car is one step closer to RS styling; the bumper arrives with a coat of primer, fitted center splitter (in reflective krome applied finish), matching mesh corner grilles with fog ports and black plugs, corner vents (in reflective krome applied finish), fitted splash panel, badging, mounting plates and hardware included!
One Design & Manufacture Source.

RS8 Look Bumper :$1899 + shipping 

(RS Grill is not included with the delivery. Sold separately)
One Box delivered to your door.
One brand new RS look for your Audi.
Quote Item ID# CDB-A84H FL BVM
TAP & CALL NOW!
888-465-5835

In North America call Toll-Free 888-465-5835
International calls at 001 514 733 6333