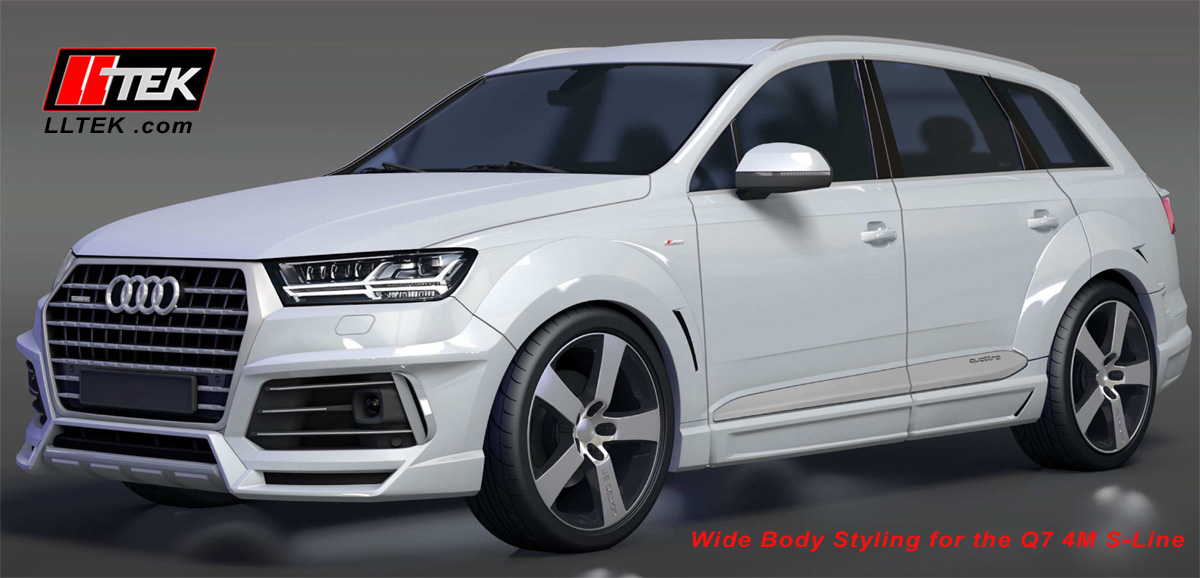 30 years of Experience Styling German Cars
Direct from Germany! Jochen Eckelt (founder of JE DESIGN) has always produced body kit modifications that (through express purpose) transform the calm, understated, OEM styling into gregariously confident lines. The detail taken into account to achieve this look inside and out means a seamless morphing arrives all "in a box." Your Q7 goes to the shop like the well-behaved Audi it has always been; it leaves the shop looking like it eats chevy cruzes for breakfast. Roof and waist spoilers, air suspension peripheral, quad exhaust tips, wheel spacers with bolts to complement the extended wheel wells, a black box cpu booster - it's all here waiting on the green light.

Call with your questions and call at the time that is most convenient for you - LLTeK's business hours are 8:30 AM to 5:00 PM ET (GMT -5), Monday through Friday and it's toll-free in North America 888-465-5835.
TAP & CALL!



International callers can reach LLTeK at 001 514 733 6333.
Simplifying the Process
One call and your Audi Q7 S-line is one step closer to style changes you can be proud of and count on for quality - worthy of your Audi; call with your questions and speak with a real person who knows these products! Get the ins and outs on a project for your vehicle and get all details confirmed via e-mail followup. If time zone differences (LLTeK business hours are 8:30 AM - 5:00 PM ET) are an obstacle - click the link below and communicate via e-mail. Get your questions answered and your pricing in writing.



Request Info on JE DESIGN Styling for Audi Q7 4M