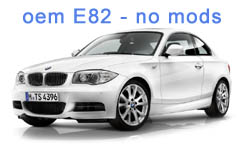 Picking up the styling cues from BMW's 1M screamer, this conversion package from Germany is available through LLTeK. Front bumper (splitter optional), skirts, rear valance, and a discreet little trunk spoiler are yours for the asking. Direct from Germany, where they are designed, manufactured and approved by the TÜV motor vehicle authority, these products will present trouble-free installation with years and years of service.
Get a quotation today
.
Rieger Tuning, (located in Bavaria, Germany) enjoys world-wide recognition as designer and manufacturer of aftermarket styling and replacement parts for German cars. After 25 years of body kit building that has humble roots starting from what was little garage until today where Rieger operates with a fully developed campus and acres of space - it now thrives on a well-deserved reputation.
When you purchase Rieger bumpers, sideskirts, spoilers, or splitters, you're receiving the accumulated benefits of experience, quality control (ISO standards), and passion for products that merit a place on German cars.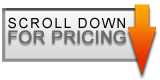 Pricing for the BMW 1 Series Styling Components

Part#
Description
Composition
Price

RIEBME82/88-20
Front Bumper Coupe/Cabrio
ABS
779
RIEBME82/88-21
Front Bumper
Vehicles With Flat Headlight Washer
ABS
779
RIEBME82/88-22
Front Bumper
Vehicles With Front Parking Sensors
ABS
819
RIEBME82/88-23
Front Bumper
Vehicles w/ Flat Headlight Washer- Front Parking Sensors
ABS
819
RIEBME82/88-24
Front Bumper
Vehicles With High Headlight Washer
ABS
779
RIEBME82/88-25
Front Bumper
Vehicles w/High Headlight Washer
Front Parking Sensors
ABS
819
RIE 305889
Auxiliary Fog Light Resistor Module
For Elimination of Fog Lights
122
RIEBME82/88-26
Aluminum Grill Kit for Bumper - Silver
122
RIEBME82/88-27
Aluminum Grill Kit for Bumper - Black
59
RIEBME82/88-28
Front Bumper Air Intakes -
Required for all models except M-Package
ABS
469
RIEBME82/88-29
Front Splitter BLACK
fitment for Rieger Series 1 M-style bumpers
ABS
259

RIEBME82/88-30 CAR
Front Splitter CARBON Look
fitment for Rieger Series 1 M-style bumpers

ABS
279
RIEBME82/88-31
Facelift Kidney Grills (chrome finish)
Left & Right - Required for E81 / E87 conversions
209
RIEBME82/88-32
Facelift Kidney Grills (black finish)
Left & Right - Required for E81 / E87 coversions
249
RIEBME82/88-33
Side Skirt Left - With Duct & Rear Vent
ABS
289
RIEBME82/88-34
Side Skirt Right - With Duct & Rear Vent
ABS
289
RIEBME82/88-35
Carbon Look Side Skirt Left
with Duct & Rear Vent
ABS
309

RIEBME82/88-36
Carbon Look Side Skirt Right
with Duct & Rear Vent
ABS
309
RIEBME82/88-37
Rear Insert
For Vehicles With M-Package For DUAL Exhaust
*Non M-Package Require RIEBME82/88-45 or 46
ABS
349

RIEBME82/88-38
Carbon Look Rear Insert -
For Vehicles With M-Package For DUAL Exhaust -
*Non M-Package Require RIEBME82/88-45 or 46
ABS
369
RIEBME82/88-39
Gloss Black Rear Insert
For Vehicles With M-Package For DUAL Exhaust
*Non M-Package Require RIEBME82/88-45 or 46
ABS
429
RIEBME82/88-40
Sport Muffler 135i - Dual 80mm Tips
Stainless Steel
2799
RIEBME82/88-41
Rear Insert / Rieger QUAD Exhaust
For Vehicles With M-Package
*Non M-Package Require RIEBME82/88-45 or 46
ABS
349

RIEBME82/88-42
CARBON Look Rear Insert / Rieger QUAD Exhaust
For Vehicles With M-Package For
*Non M-Package Require RIEBME82/88-45 or 46
ABS
369
RIEBME82/88-43
Gloss Black Rear Insert / Rieger QUAD Exhaust
For Vehicles With M-Package
*Non M-Package Require RIEBME82/88-45 or 46
ABS
429
RIEBME82/88-44
Sport Muffler 135i - Quad 80mm Tips
Stainless Steel
2899
RIEBME82/88-45
M-Package Rear Bumper
For Vehicles WITHOUT Rear Parking Sensors
PU-RIM
1099
RIEBME82/88-46
M-Package Rear Bumper -
For Vehicles WITH Rear Parking Sensors
PU-RIM
1149

RIEBME82/88-47
Discretion M-style Trunk Spoiler (Coupe Only)
Urethane
609


Alt styling from Rieger for the 2007 BMW Series 1 E87 and E 81 hatchbacks