Welcome to LLTeK's BMW Web Section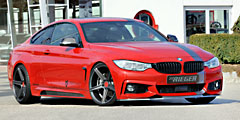 LLTeK specialises in German Body Kit Styling and Performance Accessories.

Enjoy this site!... Before you make a purchase decision to modify your BMW, be sure to get a quotation from LLTeK. This site provides access to products manufactured and importerd from Germany. Parts are listed with descriptions and images that bear product identification codes and up-to-date-pricing. Your questions are welcome; please feel free to call toll-free in North America at 888 465 5835 between 8:30 am and 5:00 pm (ET) Monday through Friday.

Expect Courtesy & Service
serving German Car Tuning community since 1996
MOBILE TAP & CALL
Toll-Free in North America 888-465-5835

8:30 AM - 5:00 PM ET (GMT -5) Monday Through Friday
International Calls - 001 514 733 6333
LLTeK staff is knowledgeable and courteous. Our track record of reliable service and diverse range of performance and tuning products will help ensure BMW drivers that a purchase experience here at LLTeK will be positive.

Navigation of the site has been designed to be as intuitive and useful as posible to get you to your options available as quickly as possible. LLTeK does not have a shopping cart system - when we start selling screwdrivers and widgets we'll get one - in the meantime, you can call toll-free and speak with one of our friendly and knowledgeable sales reps - they can confirm that the item you're contemplating was made for your car. LLTeK Motorsports continues to be an excellent choice for body kit styling and performance accessories.