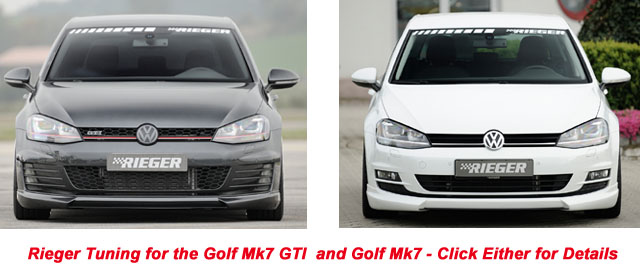 ---
Golf Mk 7 Bodykit Styling

Caractere says you can "have your cake and eat it too" (and LLTeK agrees) - the all-new tuning package for the Volkswagen Golf 7 is spoilers, skirts, rear valance with icing in the form of stainles steel exhaust and wheels. There are two versions that look like the same on the surface but actually only share the skirts in common. You can get a closer look here:
---
Toll-Free in North America
888-465-5835

8:30 AM - 5:00 PM ET (GMT -5) Monday Through Friday
International Calls - 001 514 733 6333
Hofele's Outstanding VW Touareg II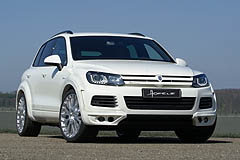 Hofele Design is now shipping all new styling and design for your Touareg II. This new kit breaks the mold with bumper wrap spoilers that break out into fender flares. These pieces up front also retain the original fogs; all in all, the simplicity of design punches way above its weight in terms of transformation. Click the link below and see if this is your new Touareg.
Click for More Details on Touareg II Bodykit by Hofele
---
Business Hours: Monday through Friday - 8:30 AM to 5:00 PM ET (GMT -5)
LLTeK's toll-free line is at your disposal.
Call toll-free in North America - 1 888 465 5835.
LLTek Motorsports has been serving the North American Car Tuning community since 1996. We specialize in Body Kit Styling and Performance Accessories for German cars. Our staff is knowledgeable and friendly and in 2008 LLTeK extended our reliable quality service and products to the advantage of Volkswagen drivers. We are here to answer your questions about our company, products, and service.

Whether you need spoilers, lighting, skirts, suspension or a high performance exhaust system, LLTeK has what you need. At LLTeK Motorsports, our goal is to provide you with courteous, concise, professional service of the highest calibre. Browse this site for information about the options LLTeK carries for your car. The site is designed to give you a diverse choice of product with full descriptions and pricing at your fingertips.
Use of the names Volkswagen, Passat, Jetta, Golf, Beetle, Touareg and others referred to on this website are trademarks or registered trade names of their respective companies and are used for descriptive purposes only. LLTeK Motorsports is not associated with or endorsed by Volkswagen AG or Volkswagen of America, Inc. The contents of this website are protected by international law - unauthorized use of any part of this website is forbidden.
© Copyright LLTek Motorsports